Past Projects
(in reverse chronological order)
Presentations
Find my latest presentations and videos here.
Curriculum vitae
Find my curriculum vitae here.
Mind Map
… of all things I live to keep myself updated about, and associated contributor to those ideas,…
The blue boxes and their 1-hop neighbours are my core interests.
I tried finding my core interests in the Domain of Science charts. I eventually figured that most of my core interests lie in the field of computer science. The interests within physics, mathematics, and biology reflect the topics in computer science. Here's the result: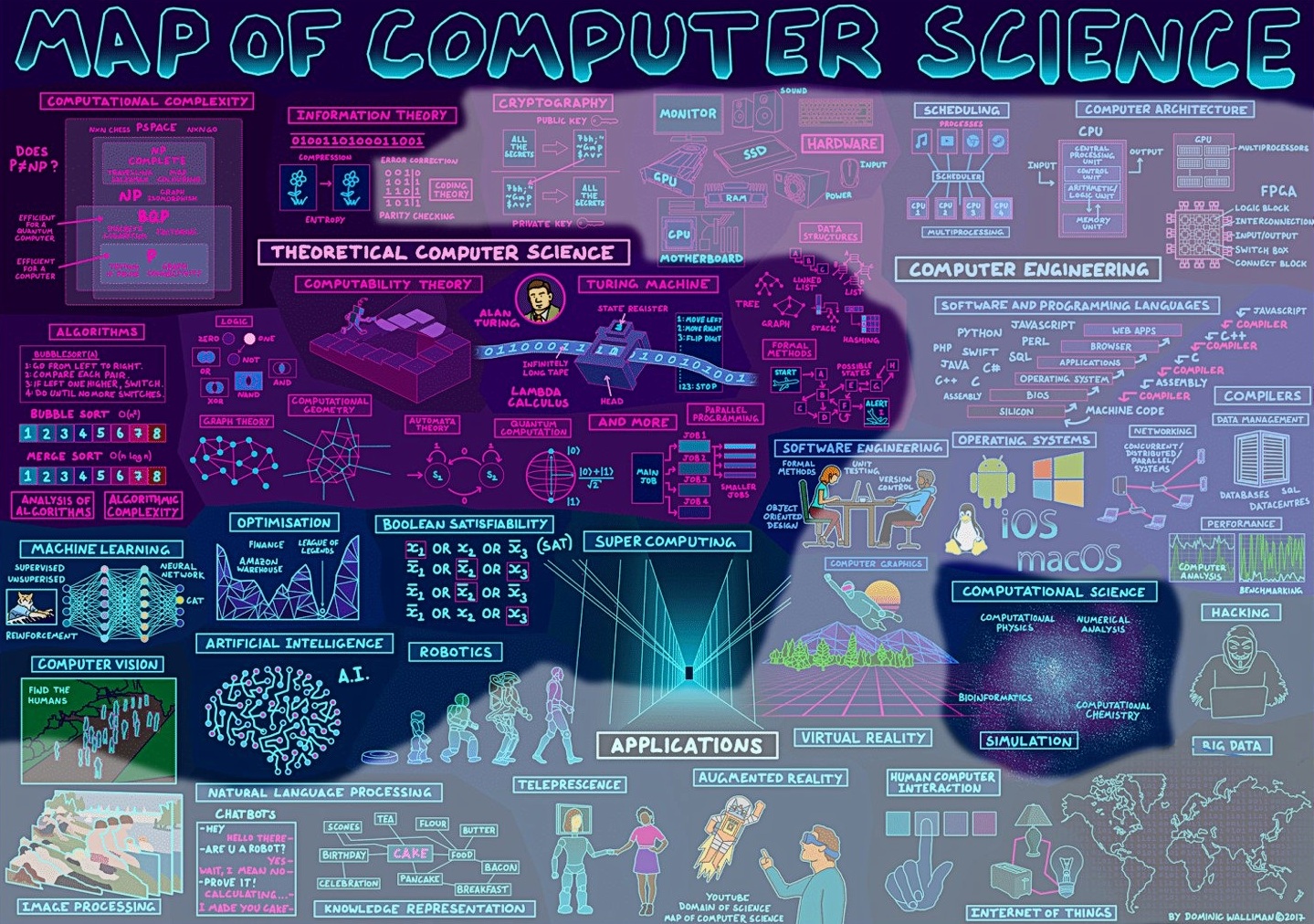 Blogs to follow
On the shoulder of giants
(Created Jul 23, 2019) (Updated Apr 10, 2022)
I have been deeply inspired by many giants in the scientific community. I hold them in the highest regard for either their thoughts well resonate with mine or their propositions fuel my neural engines. While unification has been the holy grail for too long, I find clues lurking in the works of these great men.
…and among those who are still around
… the list keeps growing as the horizon of my knowledge widens.
Some researchers I follow very closely for my research.