This is about time when I met Subhasish, one of my dearest friend at school. He had always been my hero when it comes to playing the keyboard. We did perform together at a few school events, even winning laurels. But to say the truth, I was just holding up some chords at low volume that he told me to play as a background for his notes. While I will always regret not having learnt piano the methodical way and falling for the trap of fame, I do forgive my shortsighted younger self. I did what I thought would maximize my happiness at that time.
Photo: The A.G.C.S. Talent Contest medal for winning the Western Band category. We performed Hole In The World by Eagles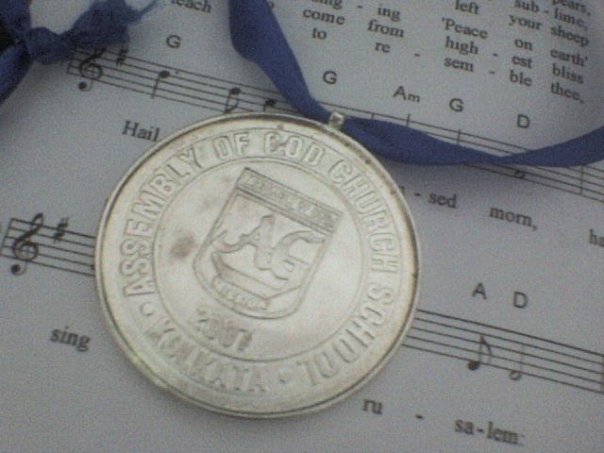 During my college, I performed at various college events and fests. We had a fusion music band with my friends Naveen (violin/flute), Ajit (drums), Arindam (guitar) and me on the keyboard. I also performed a few vocals in English, Hindi and Bengali in the span of 4 years.
Photo: We playing Corrs at Dhanak 2014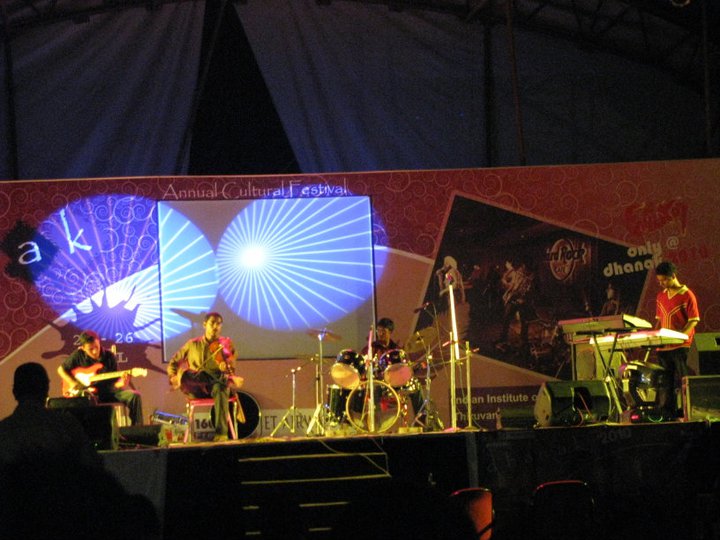 Photo: For IIST Day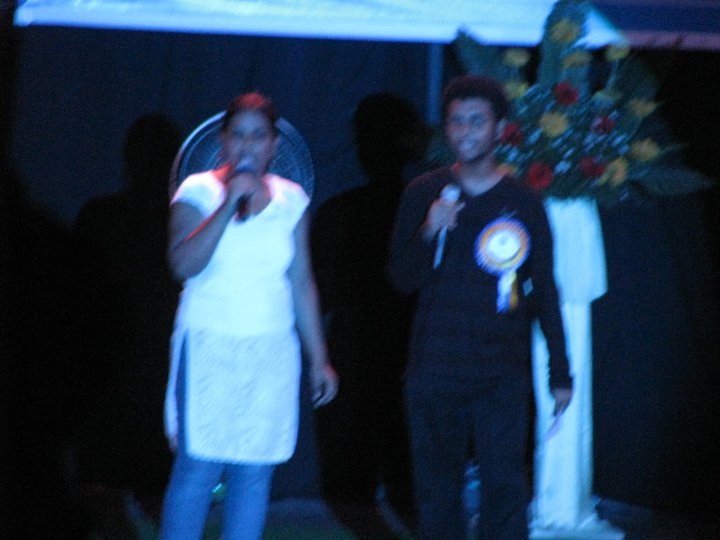 Photo: For Fresher's welcome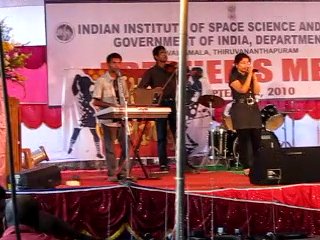 I briefly learnt Santoor from Chiradip Sarkar during few college vacations. He is a dear student of Pandit Tarun Bhattacharya, who inturn was a student of Pandit Ravi Shankar. Wiki: The Indian santoor instrument is a trapezoid-shaped hammered dulcimer, and a variation of the Iranian Santur. The instrument is generally made of walnut and has 25 bridges. Each bridge has 4 strings, making for a total of 100 strings. It is a traditional instrument in Jammu and Kashmir, and dates back to ancient times. It was called Shatha Tantri Veena in ancient Sanskrit texts.
During my time at Bangalore, my roommate and friend/collegue from IIST/ISRO, Arpan and I used to jam once in a while at home. He used to have an octopad. I also played and sung twice at ISRO at official events.
Photo: A jam session at Bangalore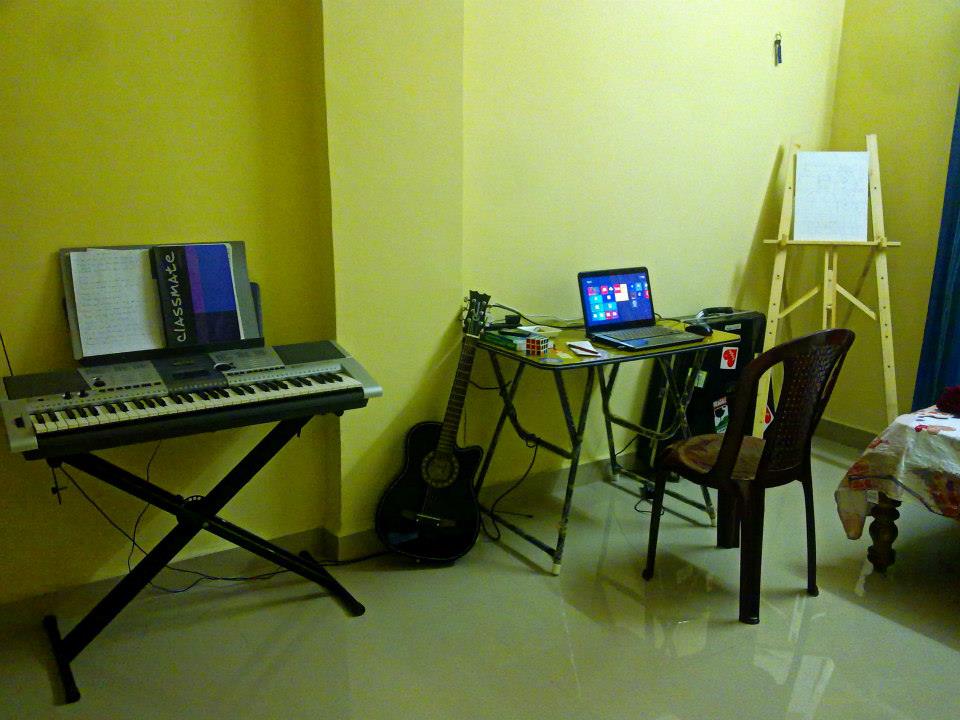 Photo: For International Woman's Day function at ISAC/ISRO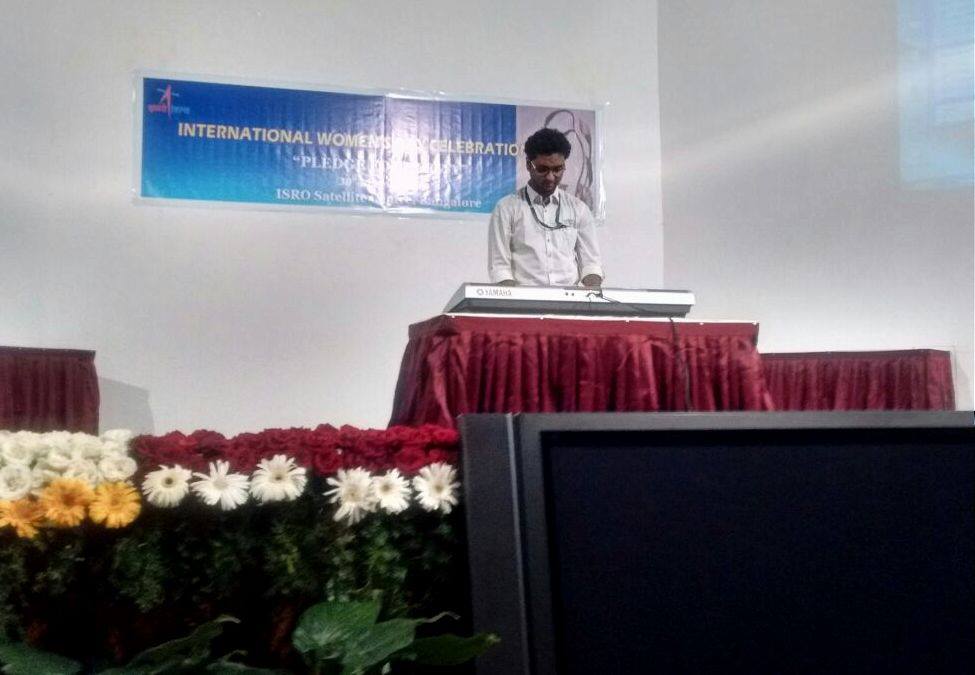 Photo: Yaadein at Vasudevamuthy Sir's farewell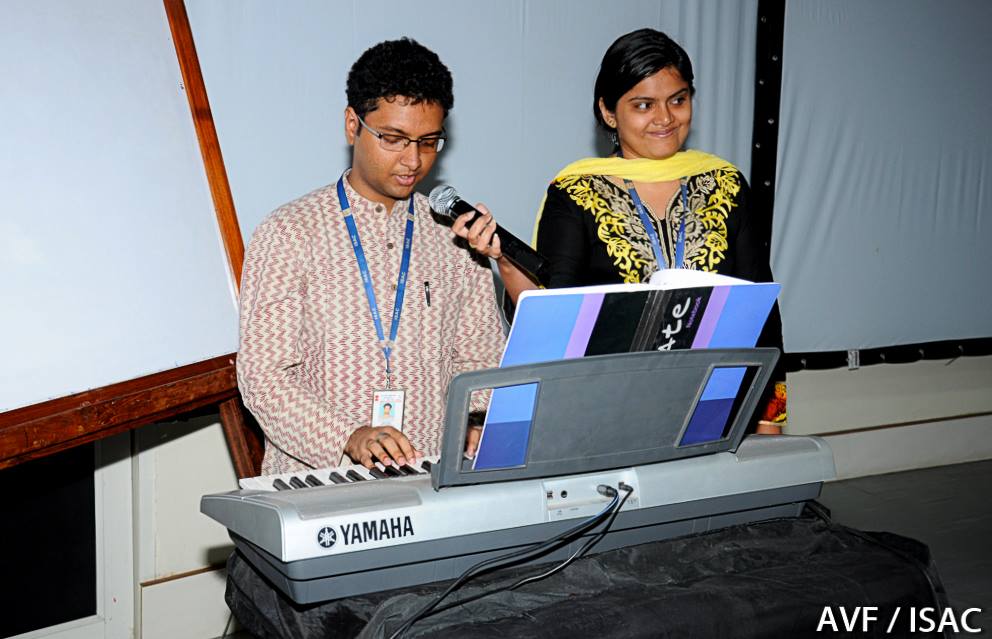 Yes, my old Rabindrasangeet skills are rusty now but I do enjoy participating in family events.